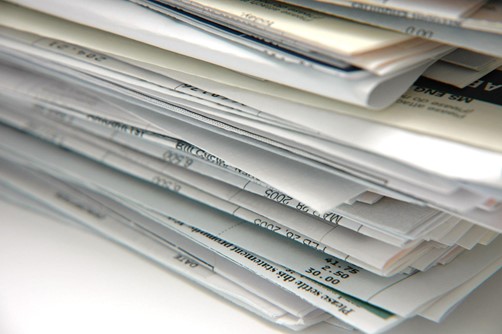 Most people do not even realize that they have been the victim of identity theft until too late. Some victims don't know that their bank account has been compromised until it is too late and their account is already under a pile of debt. More alarmingly, many victims do not even realize they have been the victim until their credit rating has already taken a huge hit and their wages have been garnished. These are just some of the consequences that victims of identity theft often face. How do you prevent identity theft? By taking preventive measures.
Preventive measures are always better than being sorry. To protect your business from identity theft, using a one time shredding service is a good idea. Most companies have document shredding services because identity thieves depend on personal information to complete illegal transactions. Therefore, it is important to protect your business against identity theft by shredding all documents that contain sensitive personal information. So how do you go about doing that?
First, let's talk about what a one-time shredding service is, the reasons why it's so popular among businesses and residents, and how the one-time shredding process works.
What is a One Time Shredding Service?
One-time shredding service or purge shredding is the process of disposing of sensitive and unneeded paper documents safely and securely. Many companies use this service regularly, but not every company or resident needs it. That's why shredding companies created the one-time shredding service for companies and residents who only need it, maybe once or twice a year.  With this service, businesses and individuals can eliminate the threat of identity theft.
Advantages of One Time Shredding Service
When you use a one time shredding service, not only are you protecting yourself from identity theft but there are other advantages that you get alongside.
Cost-Effective – Many people assume that doing the shredding yourself with a personal shredder saves you money but in the long run, using a shredding service does. Using a service means you don't have to buy personal shredding equipment, maintain that equipment, and even repair it if it ever breaks. Saving you money.
Compliance – When you deal with personal information, you have to comply with privacy acts. The reason for this is to protect your client's information. By using a shredding service, you comply easily, as your documents have been securely shredded. Companies will even provide you with a Certificate of Destruction, proving that everything has been destroyed safely.
Environmentally Friendly – Choosing a shredding company means that you are using an environmentally friendly service, as they take all the shredded bits of paper to a recycling facility so they can be turned into other paper items.
One-Time Shredding Service Process
When you are ready to make your first appointment for a one time shredding service, all you need to do is contact your local shredding company. They will talk you through the whole process and answer any questions you have but let's go through the process together.
Call your local shredding company. You will tell them the date and time you want, the service you need, and the number of documents you need shredded. The amount doesn't need to be exact, but a good estimate.
Once it's your shredding day has arrived, the shredding company will arrive right one time, and at the location you asked for.
The shredding experts are ready to go as soon as they get there. All you need to do is show them where your documents are, and they will get right to work. They will gather your documents and bring them to the shredding truck to be shredded on-site.
That's it! After the documents are shredded, they will be brought to a recycling center to make other paper products.
Protect yourself or your business from Identity theft with a one-time shredding service. Contact Desert Document Shredders to schedule an appointment today.