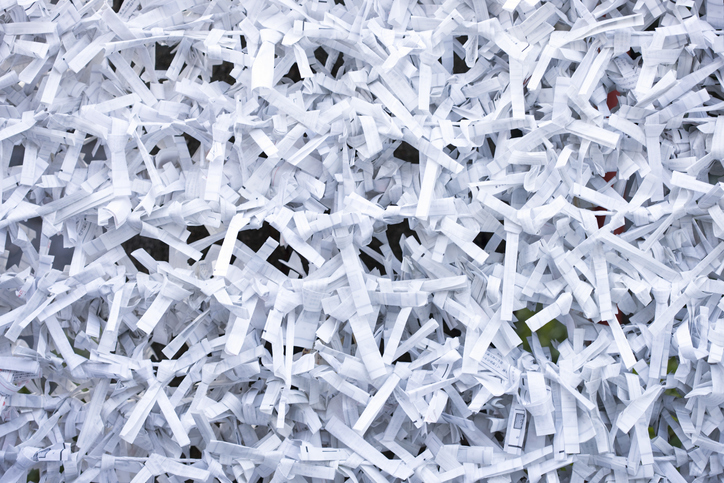 Are you worried about confidential documents piling up in your office? Not to worry anymore because there is good news.
This article provides a fine framework of document shredding to help you get rid of important documents that are no longer needed.
You will also know about the best document shredding company at the end. So keep reading!
Every enterprise has one or a couple of storerooms overflowing with gazillions of documents that are not needed anymore but are too confidential to simply throw away.
It is definitely a bad idea to dump them in a nearby garbage bin, and you need to get this thought out of your mind right now.
Otherwise, you could be held accountable for identity theft or leakage of sensitive info.
To avoid such future problems, you need to opt for a safe way of decluttering and discarding documents and hard drives.
This is where scheduled document shredding services come in handy, such as Desert Document Shredders.
Why Scheduled Document Shredding?
Scheduled document shredding refers to the periodic disposal of confidential documents by shredding or cutting them into
tiny pieces by using a device called a shredder. Scheduled document shredding is done repeatedly after a certain time interval which
prevents the documents from piling up to form mountains.
Document shredding services are a convenient and quick way to discard documents since many companies provide on-site shredding through
their mobile shredding units which have industry-scale document shredders. Such shredders are usually capable of shredding
thousands and millions of documents in a short time span. Thus it saves tonnes of time and energy that personal document shredders do not.
Document destruction services are significantly beneficial for the environment as well. The papers and documents that you throw away eventually end up in a garbage mine only to be burnt. On the contrary, document shredding turns heaps of paper into fine tiny
particles that are then sent off to be recycled. This prevents the production of hazardous gases from burning and also saves dozens of our precious trees.
Confidential information, if found by a competitor or foe, can be used against your or your clients' interests leading to unwanted hazards and crises. Safely getting rid of such documents is mandatory. It ensures that all the sensitive information is now discarded and destroyed completely.
Desert Document Shredders are here to solve all your document disposal problems.
They are a leading name among document shredders and have entertained thousands of happy customers.
They have been operating in Yuma County, Arizona, dedicated to ensuring the safety and confidentiality of your documents since 2007.
They offer on-site shredding with affordable prices and a flexible schedule that you can customize yourself.
They are the safest option out there since they are certified by National Association For Information Destruction (NAID) along with a triple-A rating.