Turning to a professional company to have your documents shred is one of the most secure means of document disposal you can trust in. Prevent risk of unauthorized exposure and most importantly, prevent potential information theft and/or fraud with ongoing secure, document shredding.
With that said, it's critical you are shredding documents that need the protection versus those that require longer storage for legal reasons. Often, companies and individuals can be confused as to exactly what records they should be setting aside for a shred purge. While you may think of the obvious records such as financial documents, chances are there are others you may have overlooked.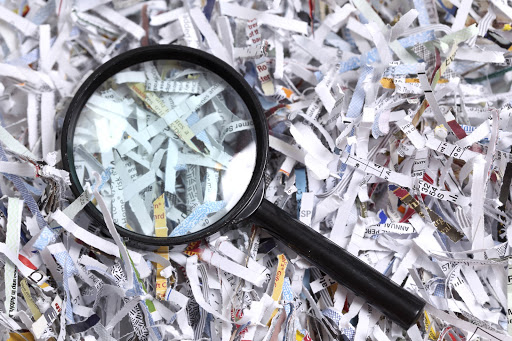 Add These To Your Shred Lists
Boarding Passes
Once you arrive at your final destination, it is in your best interest to securely shred these files because failing to do so can provide thieves with your booking information, giving them thorough details on your specific travels. Frequent flier numbers can also be revealed, which gives hackers immediate access to your travel accounts where it's fairly simple to check into flights or book trips.
Pet Medical Records
This may seem like a bizarre one but the logic behind it makes perfect sense at the end of the day; these documents show pet names, which studies reveal are usually the most common choices for online passwords. Keep records to important appointments, but you should really be shredding anything else from regular check-up situations.
Resumes
Resumes are full of juicy information; most specifically they carry personal contact details about you. When you stop and think about exactly what is found on a typical resume, it should be no surprise that they are important to shred. Resumes reveal one's address, phone number, name, email address and employment and education history. A thief can quickly learn a lot of information about an individual based on a quick glancing of one's resume.
Funeral Pamphlets
Using the identity of a deceased person is unimaginable, but it does take place here and there. In fact, it's a real outlet that thieves turn to in hopes to fraudulently apply for loans, tax returns, credit card accounts and more. Always shred any obituaries for funeral pamphlets you have printed for the service. It is wise to exclude any birth date or maiden name in any public obituaries.
Birth Announcements
This is one that may have you wondering why, but in actuality children are prime targets of identity theft and can often be targeted before or more frequently than adults. Birth announcements can offer loads of personal information depicting an individual,  such as eye color, birth date, weight and more.
Prescription Labels
Prescription labels list names, the strength of the drug (providing knowledge of your overall health), and the name of the pharmacist. Discovering these labels might give a thief enough details to refill prescriptions, which usually leads to placing drugs in the wrong hands.
Receipts
This one is a little more complex as it depends on tax laws and filing processes. Receipts can provide thieves with facts surrounding payment; this being credit card numbers, methods and signatures. It is common for thieves to use receipts illegally to receive store credit on your behalf.
Seek Out The Professionals
When you've identified all the documents needing to be shredded, contact a professional shredding company that will carry out shredding for you. We'll take steps to ensure it is done right: keeping you in compliance with shredding laws, and recycling the shredded material in support of sustainability efforts.