Working remotely has brought up a number of security issues in regards to document shredding efforts. You need to stay on top of your shredding needs for security and compliance reasons, so what can you do to help remote workers? The key is to implement a good document shredding strategy to ensure remote work is protected just like it would be in the office. Making sure your employees understand the procedure and their responsibilities will go a long way with improving your security.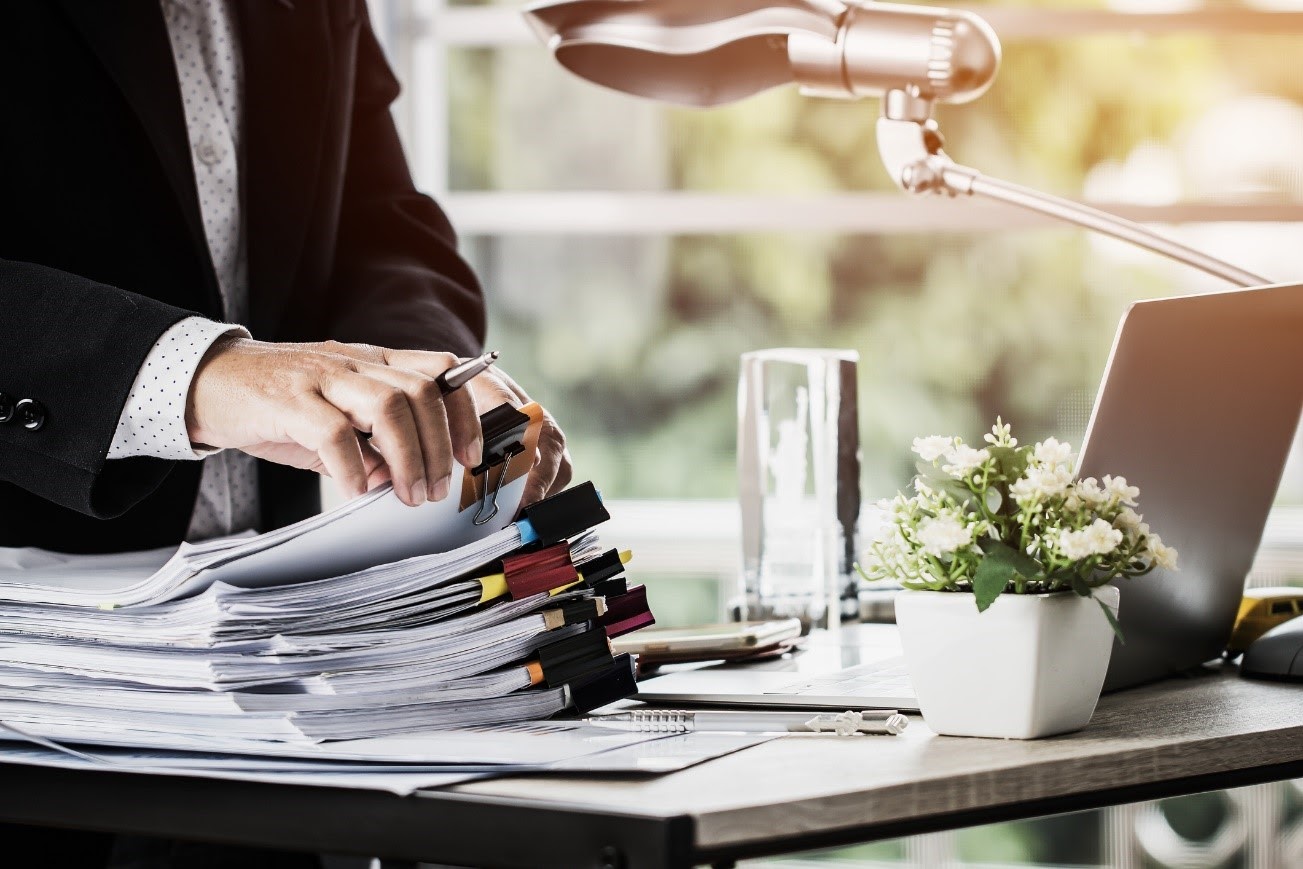 Helping Remote Workers
To start with, make sure all remote workers have a clear understanding of what their responsibilities in handling secure documents are. Since they will be producing secure documents right in their homes, it is vital they have a process to handle them securely. Many will have to develop these processes from scratch to suit the current situation, but you can help them with it.
Storing Documents
After documents have been produced they will typically need to be stored for a certain period. What's important is how they are stored. Remote workers need to understand that simply piling them up on the desk is not acceptable, just like in the office, a secure location needs to be selected. A lockable desk drawer would work, as well as a file cabinet. A safe would be even better, but not everybody has one of these. If storage options are limited at home, a business can arrange to have secure shred bins dropped off at their residents to provide employees with the best way to store documents that are waiting for shredding.
Go Paperless Where You Can
Whenever possible, encourage employees to be paperless with their documentation. This removes the chances of papers going astray to a carless misplaced and removes the need to shred down the road. You will have to take precautions towards cyber security if this is the route you are going to take.
Arranging Shredding
For those papers that are created, they will need to be destroyed down the line, preferably sooner rather than later. It's not a good idea for workers to try and do this on their own terms, it is far better to arrange shredding services for them as their employer. There are a number of options you can consider.
On-site shredding can be arranged to go visit the worker's homes, collect, then shred documents right there. This works just like when they come to the office. If that's not an option then another consideration is drop-off shredding, which is when you take your documents to a location to have them shredded. You can arrange to have workers swing by the office once every couple of weeks to drop off the documents they made, then the office can take it from there. Another option would be to throw a shred event, where everyone comes to a location where a shred truck is parked and carries out shredding that way.
Whatever you end up doing, make sure all remote workers have that clear understanding of what their responsibilities are, and take steps to help them achieve this. It's for both your security and compliance needs, as well as theirs.