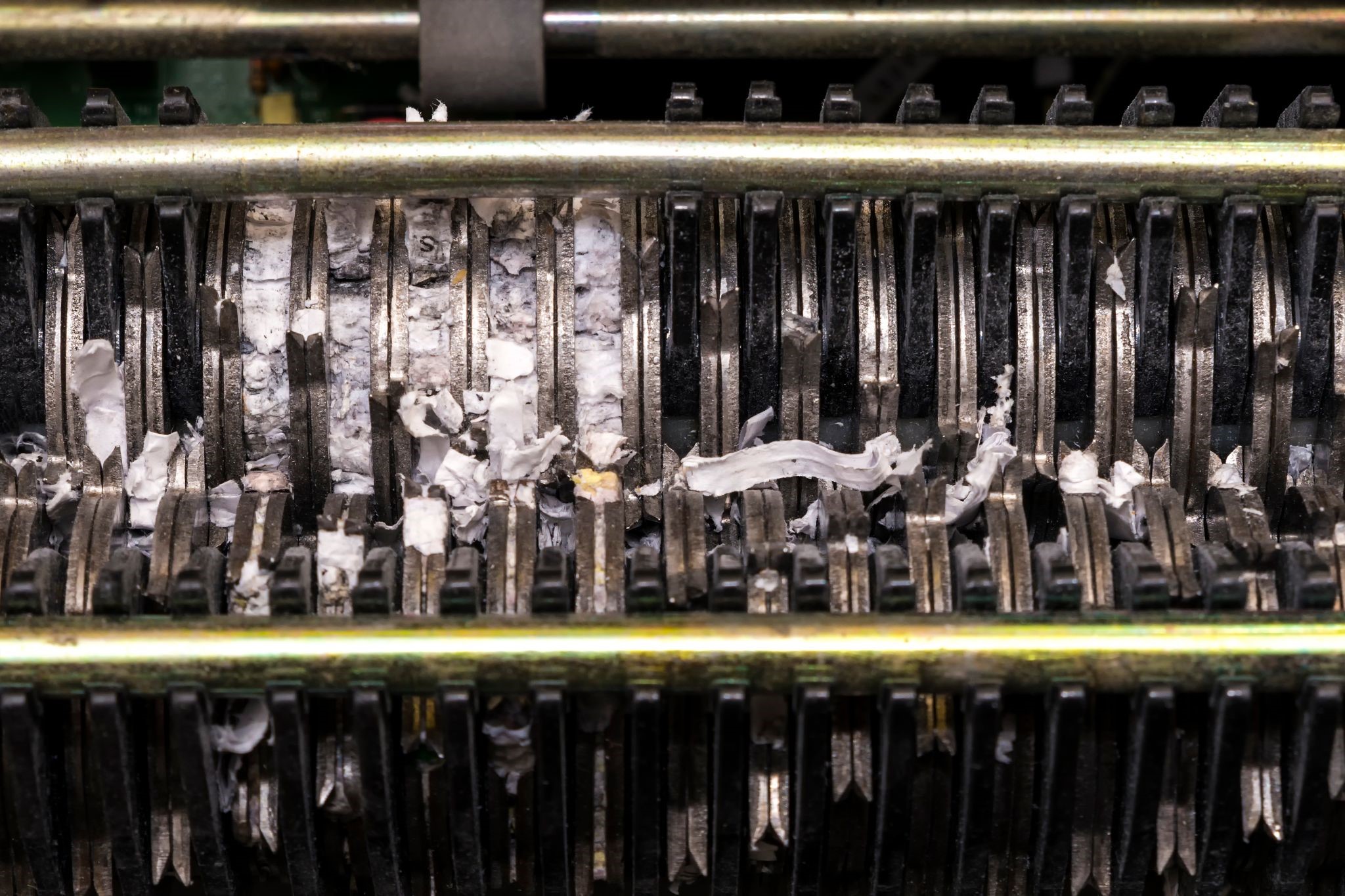 Many offices and even homeowners use a personal document shredder, and if you do, you probably know that they can take a long time to shred a good amount of documents. Or maybe you skip the shredding entirely and just toss your documents into the trash or recycling but doing that can cause your data to be at risk and lead to fraud. There is a better way to get rid of those unwanted documents. Hire a professional shredding service because they use a commercial shredder instead of a personal shredder.
What is the difference between using a commercial document shredding company and a personal shredder? There are a bunch of advantages of using a commercial shredder instead of using the one at the office/home. Let's go through them together so you can understand why switching to a professional shredding service is more beneficial for you.
Productivity
Doing all your document shredding at home can take up time for you and your workers. There are a few reasons why. First, if you have a large number of documents, then using a personal shredder can take days while a commercial shredder can take minutes. This is because personal shredders have a limited capacity of what they can take and also are more likely to cause paper jams—making more work for you to have to deal with. Second, why take up your valuable time when you could be doing another important task.
Cost
You would think that it would cost more than doing it yourself when you pay for a shredding service, right? That isn't right. When doing the shredding yourself, either you or an employee are spending time and usually a lot of time having to go through and shred that pile of documents—costing you time and money.
Then there is the cost of the personal shredder itself, the price of maintaining it, and the unexpected expenses when the machine breaks down. In some cases, personal shredders can even cause a fire which could mean a lot of money.
Security
Using a commercial shredder means that you are using a professional shredding service and all the perks that come with it. One of the most significant advantages of that would be security. Shredding company's staff are NAID Certified and provide you with a Certificate of Destruction upon completion, which gives you full protection.
Environmentally Friendly
When you use a home shredder, it's always best to recycle the shredded bits of paper, but did you know that sometimes those bits get contaminated by food or liquid and then they can't be recycled? Then they are just thrown out. When using a commercial shredder, this means once again you are using a professional shredding service that comes with perks. When you use a shredding company, they make sure that everything is recycled correctly and made into other paper products.
Space
Maybe your office is feeling a bit too cluttered. If you use a shredding service, you can eliminate those personal shredders from the office. This way, you are removing clutter or even creating more space for something more useful.
If you think that a shredding service is right for you now that you know the difference between using a commercial shredding service than a personal shredding, contact Desert Document Shredders today!