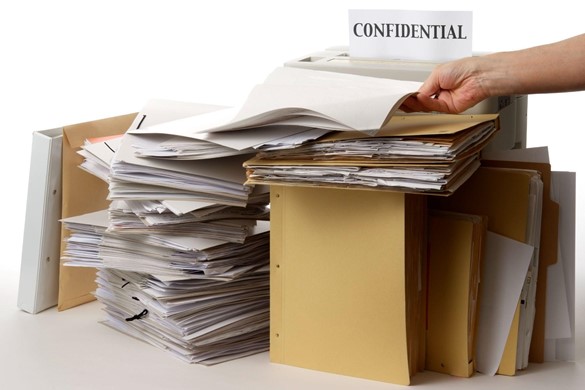 In the world today, we all need to make sure that we are taking every precaution to ensure that our company stays secure. One way that you can do this is by using secure paper destruction. It is very important that you protect your company and the documents that contain important information from identity theft and corporate espionage.
One of the main benefits you get from using a shredding service is that it ensures that your sensitive data is protected and properly shredded, but that's not all. Below we will talk about the four main benefits that you receive while using a shredding service.
Saves Time & Money
So, what are the advantages of using a professional document shredding service instead of paper shredding your own documents? The first advantage is that professional document shredders tend to be much more technologically advanced than the average home or small business shredder. They are usually equipped with a shredder made of stronger materials such as aluminum rather than traditional paper. This can save you a lot of money by preventing the breakdown of your equipment due to rust.
Another reason that companies turn to professional shredding services is that they offer document disposal that is quick and easy. Doing the shredding yourself can take you days when a professional shredding company can do it in minutes. Letting the professionals handle your shredding gives you time to work on the tasks you need to be doing.
Compliance
If you are a business that deals with confidential and sensitive information, you already know that you need to destroy your data to be compliant with privacy laws. With a shredding service, they make it easy to stay up with compliance by creating different types of shredding services that fit your needs perfectly.
Data Security
Are you concerned about protecting your sensitive data from identity theft? You are not alone! Identity theft is one of the fastest-growing crimes in the US, and one of the easiest things anyone can do to protect themselves and their company is to shred their sensitive data.
When you outsource paper shredding services, you ensure that your company is taking all the necessary precautions to protect your data. When shredding documents by hand, there is the possibility that the individual will misplace the document, render the information unsafe and create a security risk. By using this service, you will be able to protect the confidentiality of your data while keeping your business running smoothly. Many companies are also choosing to recycle their old sensitive data to help offset the cost of their document destruction services.
Sustainability
When you choose a shredding service, the professionals will destroy your paperwork and then recycle the paper for you. Rather than throwing away a ton of paperwork that you will never look at again, they will recycle it and create other products to be friendly to the environment.
Protect confidential information. When you use a paper shredding service, you are protecting sensitive data by disposing of it properly. By disposing sensitive data through a service, you are more likely to save time and money by disposing of the paper as quickly as possible and effectively protecting your company's confidential data.
Contact Desert Document Shredders to get shredding today!